oneColumn
Ocala Police Department
402 South Pine Avenue
Ocala
,
Florida
34471
Location Information
Building Information
Students will be met in the lobby, as the interior of the building is only accessible by pass keycard.
Dress Code
Business Casual
Weapons Policy
Sworn law enforcement officers may carry their weapons on site.
Nearest Airport
Ocala International Airport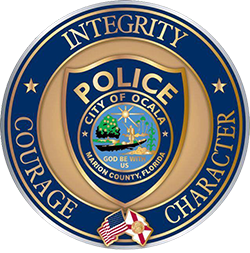 Training Location Map
Ocala Police Department is located at 402 South Pine Avenue in Ocala, Florida .